Hohme - Connecting people to their places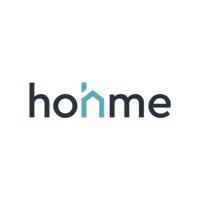 Booth S1806
New Exhibitor
Start Up Zone
Wouldn't it be amazing if a single app knew everything about your home?
It could manage all your smart devices and troubleshoot repairs.
It could also connect you with the best local service providers.
And, because it knows everything, it could tell those service providers everything they need to know about your home even before they arrive.
At Hohme, we've created that application. By harnessing the power of digital twins - a digital replica of a physical home.
We allow homeowners to manage their IoT devices and coordinate service providers in the simplest, fastest, and most efficient manner possible.
Hohme doesn't just make life easier for homeowners. Our technology also helps new homebuilders and service providers generate more business by delivering a better experience for their clients.
Product Categories
Animations
Business-To-Business Internet Applications
Business-To-Consumer Internet Applications
Home Automation
Home Control
Lead Generation & Management
Options Selection & Management Systems
Virtual Reality