On3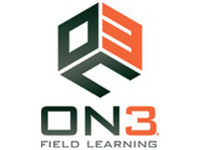 Booth S1806
On3 is a knowledge management and LMS program designed for the construction industry. We do more than just serve videos… we support capturing all phases of construction and verify your teams have the knowledge they need to do their jobs correctly. On3 is AI based and makes administration easy but also more powerful because it customizes learning to each individual. It's now being used by the largest builders, trade contractors and building product manufactures throughout the U.S.
Visit us at IBS 2022 so our team can show you how On3 can supercharge your operations by cutting onboarding time in half and improving quality of construction.
On3
Capture Processes -- Create Learning -- Impact Frontline
Power of On3


Learn how On3 can transform your business to build faster, better, and with less quality issues via mobile based learning.

Show More
On3
Products and Services the Company Wishes to Export:
Learning Management System and eLearning for construction.
Company Official in Charge of International Sales and Marketing:
Send Message
Company Official in Charge of Financing:
Send Message
Regions of Interest
Asia, Near Asia, Sub-Africa
Israel

East Asia, Pacific
Australia

Europe
Finland
Germany
Sweden
United Kingdom

Western Hemisphere
Brazil
Canada
Mexico

International Business Interests
Direct Sales

Product Categories
Computer Software
Computer Systems
Construction Training
Consultants/Testing Services
Document Management
Project Management Software
Quality Assurance
Risk Management