Built on the reputation of the foremost source of uniform codes and standards in the building and construction field, IAPMO Uniform Evaluation Service (UES) is the agency of choice for building officials everywhere. IAPMO UES offers evaluation reports that give inspectors and other officials the confidence of knowing that all building products, materials and designs evaluated by IAPMO UES have met the minimum requirements of applicable codes and rigorous standards such as the International Building Code, International Residential Code, Uniform Building Code, California Building Code and Florida Building Code. IAPMO UES is accredited by the American National Standards Institute (ANSI). An IAPMO UES report ensures continuous compliance to documents such as section 104.11 and 1703 of the International Building Code (IBC). Our integrity is built on 85 years of experience with the qualifications and competence of our technical staff. Our customer service representatives work with the manufacturers to exceed their expectations.
IAPMO Uniform Evaluation Services
---
Products and Services the Company Wishes to Export:
Evaluation Reports generated by Uniform ES show product compliance to the International Building Code (IBC), International Residential Code (IRC), Uniform Building Code (UBC), California Building Code (CBC), Florida Building Code and other applicable codes and standards. Building product evaluation reports assuring compliance to codes & standards completed in a thorough, yet time sensitive manner. Uniform Evaluation Services (UES) provides summary reports specifically for the concrete industry. These documents demonstrate product/ material/ system/design compliance to applicable codes and standards, expediting approvals within the building industry. Accredited by ANSI to ISO/IEC 17065, Uniform ES is recognized for accurate, thorough, and timely creation of these necessary specification tools.
---
Company Official in Charge of International Sales and Marketing:
Send Message
---
Company Official in Charge of Financing:
Send Message
Regions of Interest
---
Asia, Near Asia, Sub-Africa India
South Africa

East Asia, Pacific Australia
China
Japan
Vietnam

Europe Germany
United Kingdom

Western Hemisphere Brazil
Canada
Mexico

International Business Interest
---
Direct Sales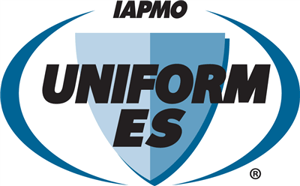 Product Categories
Exterior Insulation and Finish Systems (EIFS)
Insulation and Insulating Materials
Metal Framing
Roofing Materials/Services
Siding
Structural Components
Stucco Systems