Ventiques flush mount floor vents are the latest in design for people building new homes or remodeling a house. We are shaking up the floor vent industry by giving you new and improved options in heating, air conditioning, and air exchange floor vents.
Ventique Metal Vents are here to offer a solution for flooring installers and homeowners alike-vents that are as unique as your floors. Over the years, we found that ordinary raised drop-in floor vents do not add anything to a home's look, feel or value. So, we set out to create a custom product that is functional and stylish, but also easy to install for skilled craftsman and DIY homeowners. Ventique metal vents are compatible with nearly any type of flooring, and their flush mount for a seamless finish. Our unique design with its flush mount frame and grill inserts set them apart from other vents. Our frame design is a ½" thick allowing for most tile flooring to be set flush with the frame. Composed of powder coated aluminum our vents will not rust chip, bend, crack, or peel. And in durability tests our metal vents have proven their weight by upholding more than 875 pounds.
We know that you may never have thought about your floor vents before as being something that you could pick a different style. Now you can. Why wait, upgrade yourself from the standard old boring vents you settled for to something new, beautiful, and smooth on the surface, Ventiques vents.
All our vents are flush mount making them handicap accessible. For those in wheelchairs, scooters, or even using walkers, even the smallest bump of a raised floor vent can be a huge obstacle-and a safety risk.
Our newest product our Kanyon Vents. Are fully adjustable. Meaning you can adjust the height of the register to the thickness of your flooring. Making it flush mount for any type of flooring. Go from 1/8" on up. Simply add spacers to adjust the height of the vent. It is compatible with, LVP, Tile, Carpet, Laminate, Hardwood.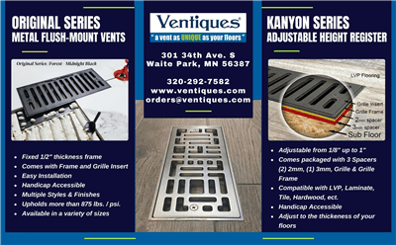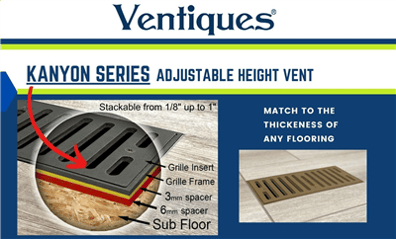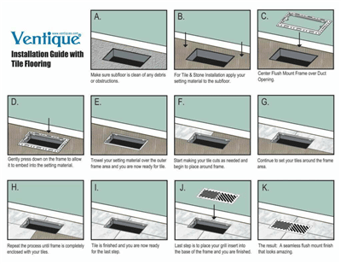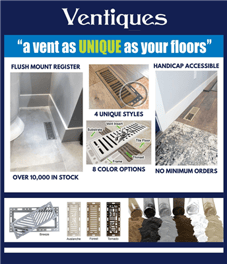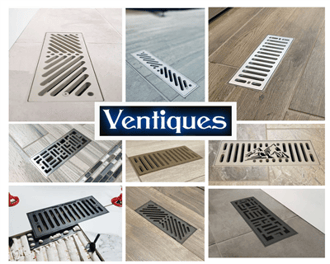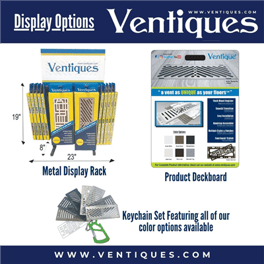 Product Categories
ADA Compliant Products/Services
Air Conditioning, Heating & Ventilating Equipment
Bathroom Accessories
Ceramic Tile
Decorative Items
Floors and Floor Coverings
Interior Design
Tile (Ceramic, Mosaic, Rubber, Steel, Concrete)
---
Send Message