Sales and installation of in-home bowling alleys.
Fusion Bowling builds uniquely customized regulation-size commercial-grade bowling lanes in luxury homes throughout the USA. Simple turnkey pricing includes design consultation, pre-installation site visits, shipping, Brunswick equipment, expert installation, and training.
A typical two-lane residential bowling alley room is about 100 feet long and 17 feet wide. This includes a seating area, the bowler's approach, the bowling lane, and the pinsetter machine room.
Download free PDF and Autocad drawings to insert into your home plans.
Get design inspiration by checking out the internet's largest gallery of home bowling alley photos.
Fusion Bowling's goal is to be the easiest subcontractor to work with. Click this link to learn about our process.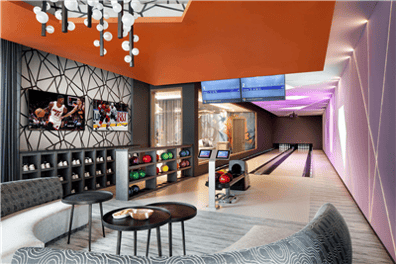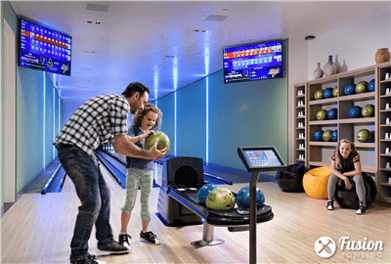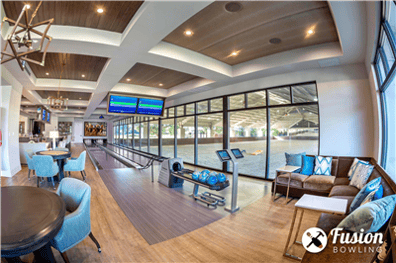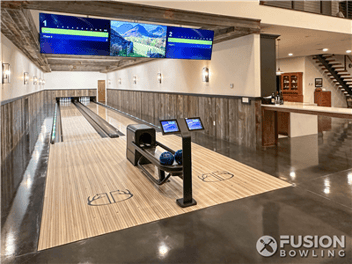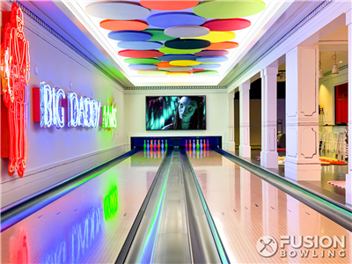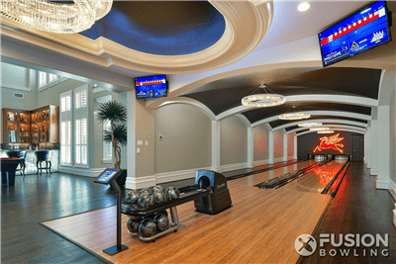 Product Categories
Outdoor Living, Leisure, & Modular Structures
Audio/Video Components/Systems
Engineered Wood Products
Exercise/Physical Fitness Equipment
Floor Systems
Floors and Floor Coverings
Home Theater
Playgrounds