TAKA Architectural is one of China's top suppliers of performance staircase& balustrade, Glass hardware &
showers products.With a strong foundation in customer service. TAKA businesses offer complementary expertise and custom products, keeping abreast of environmental
trends in processing and lifestyle.TAKA offers you high-quality residential and commercial building products
services that will fit your needs and budget. From Staircase to balustrade and shower doors, we promise
that you'll be completely satisfied with our services and products.Our number-one goal is customer
satisfaction, and we strive to attain absolute perfection in everything we do.We have been in business since
2003 . We have already worked for 368 projects in 56 countries Power-full design and engineer team can
provide personal Design consulting with each client ,Products quality is overseen by our Professional Staff
who have many years of experience in the industry.Strict raw materials assessment , advanced
equipment&excellent techinicians resulting in wonderful process .Satisfaction GUARANTEED! At TAKA , we
pride ourselves on our abilities to create even the most difficult of designs while not compromising our
promptness or quality. We believe that you deserve the very best that the industry has to offer, and that's what we give you.Our
wide variety of services and talents leaves you with an infinite number of possibilities, so feel free to be as
creative as you'd like in your requests. With our amazing range of services and competitive prices, you're
sure to become another of our many satisfied customers.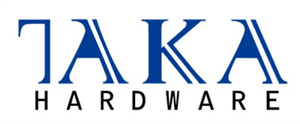 Product Categories
Global Products
Balconies & Patios
Composite Decking, Fencing, and Railing
Curtain Walls
Decks, Balconies and Patios
Fences/Fencing
Railings
Shower Doors
Spindles, Posts and Columns
---
Send Message