Best of IBSx™ Awards 2021 Winners
Congratulations to our Winners!
With over 200 entries in six categories, our 18 industry and media judges considered the products' innovation, functionality, design and builder/consumer friendliness to make this list.
Here's what the judges had to say -
"I think this hardware makes us think about casement operation in a newer, fresher way... the two stories here are design and ease of use, especially because the unit only needs five pounds of force. We have not seen a new hardware development since the fold-away crank, but this one changes the conversation. The functionality is awesome, and the design is very slick." - Nigel Maynard, Editor-in-Chief of Custom Builder and PRODUCTS magazines.
"Pella brought innovation to a product that can affect all consumers, across all markets and demographics," - Jeanne Conger, Principal Consultant, Home Building Industry, General Real Estate.
2021 Product Category Winners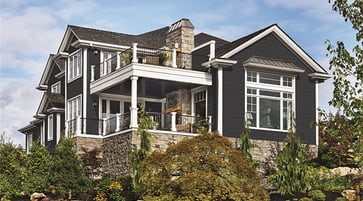 Most Innovative Building Material
ASCEND by Alside
This innovative Composite Cladding System combines beauty, simple installation and low installation costs to create value for builders, installers and remodelers. Available in 20 fade-resistant colors, its virtually maintenance-free finish is backed by a lifetime limited warranty. Its design enables quicker and easier installation than fiber cement, engineered wood and other composite panels as it's installed in fewer steps and doesn't require specialized equipment. A key feature is the addition of glass fibers, provided through the composite technology from Tundra, a Twin Cities-based material science company.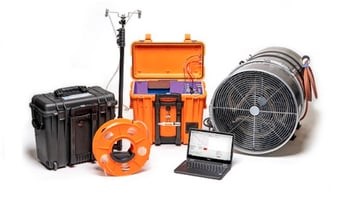 Most Innovative Software
AeroBarrier Connect by Aeroseal, LLC
AeroBarrier Connect is the industry's first and only computer-controlled air sealing system. The computer-controlled air sealing process measures and records building envelope tightness with consistent precision allowing builders to dial in air sealing results. It pressurizes the space and new smart nozzles emit a safe, non-toxic sealant that is automatically drawn to any leaks. New software enhancements provide more real-time insights as it tracks and records leakage reduction. A certificate of completion with before and after results is created to help with inspections and certification.
Previous Best of IBS Winners