Ryan Taft
Certified Speaking Professional via National Speaker's Assoc.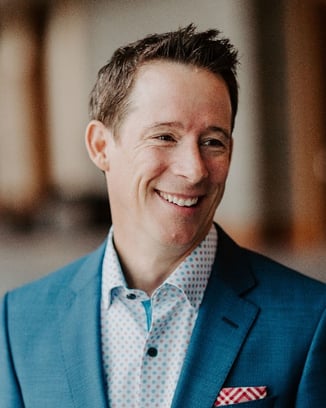 Ryan Taft
Certified Speaking Professional via National Speaker's Assoc.
Shore Consulting Gilbert, Arizona
As the former National Sales Training Manager for a $10B Fortune 100 homebuilder and a licensed Realtor® in Arizona, Ryan Taft is consumed with a passion for helping others achieve breakthrough results in sales, business and life. With a career spanning two decades training and coaching sales teams from call centers to new homes sales counselors, Ryan combines his knowledge of human performance, psychology and sales skills development to deliver extraordinarily engaging, energizing and insightful training experiences that drive peak performance at all levels. Ryan holds the prestigious Certified Speaking Professional designation from the National Speaker's Association and is the author of the books The Sales Cure and StoryGetter: How To Leverage The Power of Curiosity to Make More Sales and Build Deeper Relationships. Ryan is also a co-author of Buying The Experience and Tougher Market, New Home Sales. He also is a frequent guest contributor for industry publications, blogs and podcasts. Currently, Ryan is celebrating his 10th year as a Sr. Trainer and Consultant with Shore Consulting and loving every minute of it!
Legal Disclaimer: Presenters providing educational programs for the NAHB international Builders' Show® ("IBS") submit their own biographical information and any accompanying handouts for use by the National Association of Home Builders ("NAHB"). NAHB provides these materials for general information purposes only and does not guarantee the content or accuracy of any information provided by Presenters that may be used during the IBS, printed in IBS publications, or posted on this web site.