Best of IBS™ Awards 2022 Winners
Congratulations to Our Winners
Each year, the NAHB International Builders' Show® (IBS) recognizes the outstanding building products and services from exhibiting companies in eight categories with the Best of IBS Awards.
With over 200 entries in eight categories, our 24 industry and media judges considered the products' innovation, functionality, design and builder/consumer friendliness to make this list.
Visit our winners' websites to see why they wowed our judges!
Here's what the judges had to say about our 2022 Best in Show Winner -
"Given the shortage of skilled masons, and the demand for realistic stone for both interior and exterior use, manufacturers have been scrambling to develop an authentic looking, easy to install, jobsite friendly "stone" siding product. In this judge's opinion, Evolve Stone checks all the boxes. It looks and feels like real stone. It is easily installable with a nail gun and finish nails. It cuts like wood, and is impervious to moisture. A beautiful product that, provided the price is right and is readily available, will likely be a big hit. This is a true game-changing product."
"Evolve Stone is not only a unique and innovative product but solves a big issue of moisture intrusion and meets new code requirements with minimum labor. It is extremely user friendly for all skill types from DIY to professionals."
Learn More
2022 Best of IBS Category Winners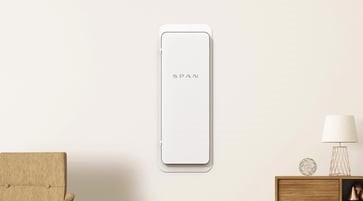 Best Energy Efficient Product
SPAN Gen 2 Smart Panel by SPAN
The SPAN Gen 2 Smart Panel is a smart electric panel that serves as an energy management system for the home. It replaces the standard electrical panel to become the control center for connected power, simplifying how homeowners can control home energy and streamline clean energy upgrades like solar and storage.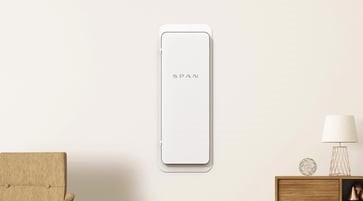 Best Home Technology Product
SPAN Gen 2 Smart Panel by SPAN
SPAN Gen 2 Smart Panel by SPAN is a home electric panel with smart technology so homeowners can meter, monitor and control devices. SPAN serves as the "brain" of a home, giving homeowners the ability to track how much energy they are using and where, to optimize their energy use and control individual circuits (on/off), all from the SPAN Home App.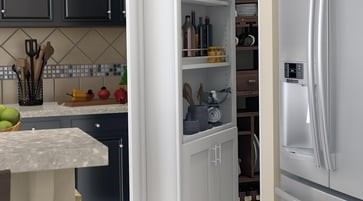 Best Indoor Product
Flush Mount Pantry Door by Murphy Door
The Flush Mount Pantry Door by Murphy Door extends pantry and kitchen storage seamlessly into a doorway. The door front finish can be an etched glass look, mirror or chalkboard. The back of the door features adjustable spice rack shelves, an adjustable standard shelf and a fixed standard shelf, which adds 15 cubic feet of storage space to traditionally unused space.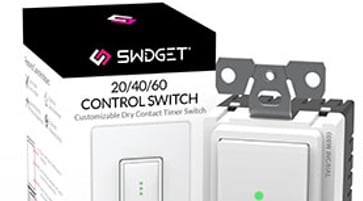 Best Kitchen & Bath Product
Swidget 20/40/60 Control Switch by Swidget
Swidget 20/40/60 Control Switch is the only modular smart home device capable of automating a home ventilation system to ensure the air remains clean and fresh. Paired with Swidget's Wi-Fi Motion, air quality or temperature/humidity inserts, the 20/40/60 Control Switch automatically turns on a bathroom fan or ERV based on occupancy, air quality or humidity and turns it off when conditions improve or are removed.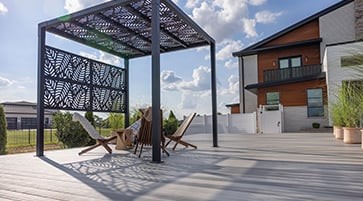 Best Outdoor Product
Decorative Screen Panels by Barrette Outdoor Living
Decorating your outdoor space while retaining privacy is about to get a whole lot better now with the Decorative Screen Panels by Barrette Outdoor Living. Barrette's Decorative Screen Panels offer a unique, attractive and affordable way to customize outdoor settings - allowing homeowners to be creative with privacy screening from modern to more nature inspired designs.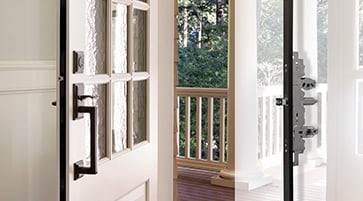 Best Window & Door Product
Panolock Multi-Point Lock by Endura
Endura Products has introduced PanoLock® – the first and only multi-point lock that works with off the shelf hardware, bringing security and performance to every entry and patio door at an affordable price. With simplified routing and installation, along with smart engineering features, PanoLock® is easy to install and easy to live with.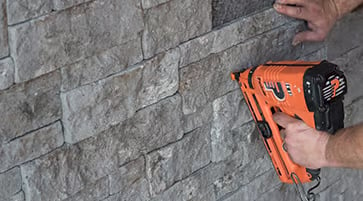 Most Innovative Building Material
Evolve Stone by Evolve Stone
The next evolution in decorative stone is here. Using technology and innovation Evolve Stone delivers a high-performing, beautiful stone veneer that is simply installed with a finish nailer - surpassing the competition in value, ease, and design. Like natural stone Evolve Stone's proprietary material holds its color throughout, is moisture impermeable, and is extremely durable – greatly reducing product breakage and waste.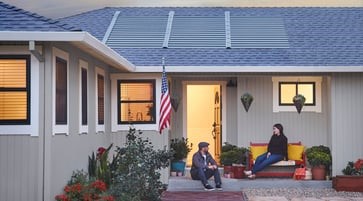 Most Innovative Construction Tool
Timberline Solar Energy Shingles by GAF Energy
GAF Energy's Timberline Solar Roof system features the Energy Shingle (ES), the world's first nailable solar energy shingle. The Timberline Solar ES installs as easily as a regular roofing shingle, marking breakthroughs in material science, solar tech, and manufacturing processes.
Previous Best of IBS Winners