Paul Cardis
M.S., M.A., ABD Ph.D.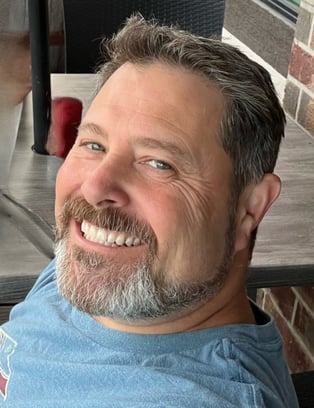 Paul Cardis
M.S., M.A., ABD Ph.D.
On3, LLC. Madison, Wisconsin
Paul Cardis is highly regarded by his peers in the areas of learning, technology, and analytics. Paul has over 30 years of experience in home building and leading technology companies. His latest company On3 (on3.ai), was named the 2022 Most Innovative Startup by the National Association of Home Builders (NAHB) at the International Builders Show and the 2023 Housing Innovation Alliance Award Winner. Today, On3 serves the medical, construction, hospitality, and manufacturing industries. Currently his company serves home builders throughout America providing customized learning and knowledge platforms. Paul's first company Avid Ratings served more than 2,500 companies throughout North America and was named a Top 50 Most Influential Technology Company two years in a row and named AvidCX suite "Best Product" three years in a row by Constructech Magazine. Paul successfully sold Avid Ratings in 2018 to a former Microsoft executive, and subsequently became an investor in several other companies along with founding On3. Paul completed Digital Strategy and Innovation at Harvard University – Executive Education program and passed his preliminary exams for a Ph.D. in Educational Psychology from the University of Wisconsin-Madison. He holds two master's degrees in Educational Psychology and Educational Research & Evaluation, as well as a bachelor's degree in Psychology with Secondary Education Teaching Certification.
Legal Disclaimer: Presenters providing educational programs for the NAHB international Builders' Show® ("IBS") submit their own biographical information and any accompanying handouts for use by the National Association of Home Builders ("NAHB"). NAHB provides these materials for general information purposes only and does not guarantee the content or accuracy of any information provided by Presenters that may be used during the IBS, printed in IBS publications, or posted on this web site.