Shawn McGuire
CAPS, CSP, Master CSP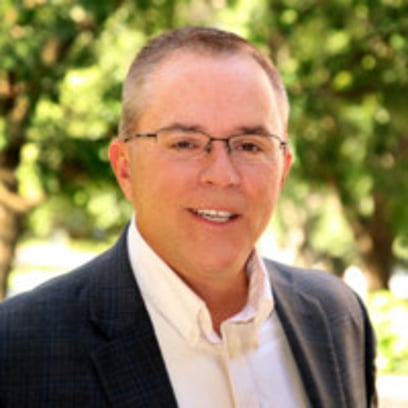 Shawn McGuire
CAPS, CSP, Master CSP
Celebrity Homes Omaha Omaha, Nebraska
Shawn McGuire has been in the real estate industry since 1987, when he received his real estate license in Las Vegas, Nevada. After a short blast of "New Realtor Reality," he found interest in thoroughly learning and understanding sales. More importantly, he wanted to discover 1. why people buy and 2. how to be there when individuals ultimately purchase a new home.
As the Broker and Director of Sales at Nebraska's largest Production New Home Builder and instructor for the state of Nebraska and NAHB, he's successfully taken his years of experience and knowledge into his leadership and instructor roles in the New Home Sales Industry.
Shawn actively trains, mentors, and coaches New Home Sales professionals nationwide. Programs and courses Shawn has trained include New Home Sales Ethics, Asking for The Sale, Understanding Construction, Today's New Home Buyers, Finance, Comparing New vs. Used, Creating New Home Sales Success, Certified New Homes Sales Specialist, and Certified Aging in Place.
Additionally, Shawn developed WE PEEPS, a template that guides New Home Sales Representatives and Sales Management to the path of mutual success.
While receiving local and national recognition for his Sales and Marketing efforts, Shawn is constantly involved in the daily efforts to ensure both New Home Sales productivity as well as consistent customer expectations and quality service. In addition, he has been consulting New Home Sales Representatives and Builders for years.
Legal Disclaimer: Presenters providing educational programs for the NAHB international Builders' Show® ("IBS") submit their own biographical information and any accompanying handouts for use by the National Association of Home Builders ("NAHB"). NAHB provides these materials for general information purposes only and does not guarantee the content or accuracy of any information provided by Presenters that may be used during the IBS, printed in IBS publications, or posted on this web site.