Welcome to windows and doors that never compromise, made by people who don't either. From our extruded aluminum cladding that's twice as thick as roll-form cladding, to cutting edge glazing technology for greater thermal efficiency, our combination of impeccable construction and design innovation make every product one-of-a-kind.
600 dealers, distributors and company stores throughout the country and four manufacturing plants strategically located in California and Wisconsin ensure our world-class windows and doors will be delivered to you where and when you need them.
Sierra Pacific Windows is part of Sierra Pacific Industries, which sustainably manages over 2 million acres of timberland in California and Washington state. We are the largest millwork producer and one of the largest lumber companies in the U.S. As a proud part of this family-owned, environmentally-committed company, Sierra Pacific is the only window company that manufactures its products with complete vertical integration. This allows continuous quality control from the moment our tree seeds are planted until our beautiful wood windows and doors are produced, approved and delivered to you.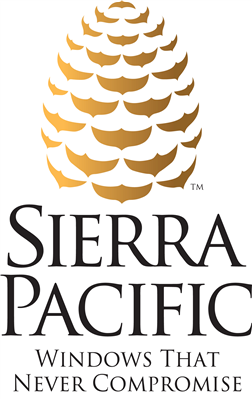 Product Categories
Building Materials
Curtain Walls
Doors (Sliding Patio and/or Storm)
Doors (Swing Patio or French)
Windows and Window Frames (Wood, Metal, Fiberglass, PVC, and/or Vinyl)
---
Send Message