Boise Cascade is a leading manufacturer of engineered wood products (EWP), plywood and lumber, as well as a distributor of building materials. For more than 60 years, our focus has been ensuring customer success by providing quality products, superior supply chain management, tools, technology, and software.
Boise Cascade EWP provides strength, stiffness, and dimensional consistency through efficient use of raw materials. Products include BCI® and AJS® I-joists; Versa-Lam® LVL beams, headers, columns, and studs; and Boise Glulam® beams and columns. Our commitment is to help customers increase profit by offering fully integrated software solutions. These tools include BC Connect®, a hub that lets project stakeholders exchange files and efficiently manage projects from start to finish; BC Calc® software, which assists engineers and architects with single-member sizing for joists, beams and walls; and SawTek® automated saws, which helps lumber yards manage inventory, increase speed and minimize material waste.
Our dedicated team provides customers with the tools and guidance to simplify and manage complex jobs. With a commitment to products, service, software and support, we help customers achieve their full potential.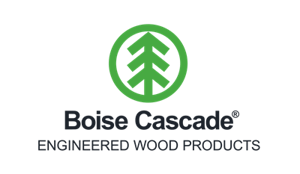 Product Categories
CAD Software/Systems
Engineered Wood Products
Floor Systems
Lumber
Plywood Products
Sheathing
Wood Products