Suncourt has been manufacturing products that provide better air quality and control since 1988. We are a family owned business that is located in Durant, Iowa. Our engineered products improve indoor air quality and comfort in a smart, efficient, energy saving way. Our R&D team places a large focus on innovation and is continually looking to improve existing products as well as develop new ones.
Our product line includes:
ZONEMASTER™ Adjustable Motorized Airflow Control Dampers - Saves money on heating and cooling by controlling temperatures in individual rooms and/or zones. Fully Adjustable in both powered-on and powered-off mode.

INDUCTOR® In-Line Axial Duct Booster Fan™ - Boosts airflow to rooms that are too hot or too cold. UL 1995 Listed

CENTRAX® In-Line Centrifugal Fan - Creates high volume and pressure to push air to desired area. Rated for use indoor/outdoor. Exhaust, ventilation or in-line for residential, light commercial, or greenhouse applications.

CENTRAX® Dryer Booster Fan Kit - Ideal for solving residential, commercial and industrial dryer vent problems.

CENTRASENSE™ Performance Certified UL705 DEDPV Clothes Dryer Booster Fan - Our DEDPV Dryer Fan solves electric dryer vent problems while meeting the IRC2015 and 2018 IMA building codes. Our unique system uses a low-voltage clip-on current sensor for reliable dryer interlock with minimal installation effort and time.

CENTRAX® Radon Mitigation Kit w/ Couplers & Air Pressure Indicator - Effectively reduce radon related health risks to you and your family

SUNCOURT Smart Register Boosters - Increase airflow to under-performing registers improving comfort to rooms that are too hot or too cold. Set-up is done in seconds with our new self-learning smart technology.

THRUWALL™ Room to Room Transfer Fan - Balance temperature in adjoining rooms quietly and efficiently for year-round comfort.

Additional products include our Suncourt® Rubber Couplers, Suncourt® Controllers, DuctStat® Plug-In Temperature Sensitive Switch™, and Suncourt® DuctMufflers.

Suncourt products are listed by Underwriters Laboratories Inc. UL® , ITS Intertek Inc. ETL® Semko or MET for your safety and protection.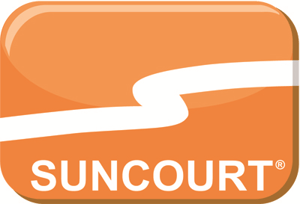 Product Categories
Air Conditioning, Heating & Ventilating Equipment
HVAC Controls
Indoor Air Quality
Radon Mitigation