THE LEADER IN TIME TRACKING FOR CREWS AND
EQUIPMENT
busybusy is dedicated to collecting and providing job-site information. Created by contractors for contractors, the busybusy Time Tracking and Equipment apps automate time and GPS labor and equipment tracking, job costing and documentation.

Mobile time tracking in the cloud allows construction crews to track time on projects and equipment through their iOS and Android devices.

With busybusy, mobile phones become advanced management tools used to simplify and automate the tracking and documenting of employee time, equipment usage, and project progress - providing you with access to project information from your smartphone, as well as your office.


busybusy provides you with the jobsite data you need to know which jobs you make money on, and why. Improve your Jobsite Intelligence with real-time budget reports, cost codes, and software integrations.

Visit www.busybusy.com to learn more about busybusy.
CLOSE THE GAP BETWEEN YOUR TEAM AND YOUR
EQUIPMENT
Track your team and equipment from any mobile device or laptop. With our suite of apps, you can see where your team is and what they are working on. You can also see your equipment GPS, equipment operators, and get live stats on equipment fuel consumption and service reports.
Regardless of cell service, busybusy works through Offline Mode. Supervisors can also monitor entire teams right from their mobile device. With busybusy, mobile devices become advanced management tools to monitor employee time, document project progress, and review budgets. View company time clocks and project information from anywhere.
FEATURES INCLUDE:
Simple Clock In and Clock Out
Upload Photos To Projects
Add Time Log Descriptions
Cloud-Based Time Cards
GPS Location Stamps
Location Based Reminders (GEO-Fencing)
Offline Mode
Supervisor Clock In/Out
Real-Time Budgets
Software Integrations
Accurate Reporting
Export to Payroll
All Employees GPS View
Easy Equipment Management
PTO Tracking
Track Time From Any Device
E-Signatures For Time Card Approval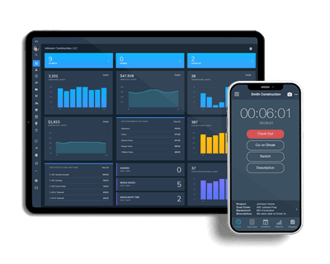 Product Categories
Business Management & Professional Services
Computer Systems
Document Management
Inventory/Equipment Management
Project Management Software
Scheduling Software/Systems
Web Project Management
---
Send Message