U2 fasteners are code compliant structural and corrosion resistant screws. Tested in 0.6pcf Heavy Duty Ground Contact ACQ treated lumber and structural values in IAPMO report ER-454.
U2 fasteners is a premium wood to wood residential construction screw. Our screws don't strip or snap and stick on the bit. Our screws are code approved for ACQ pressure treated lumber and structural strength. Construction screws that replace lag screws, Universal screws that are deck screws on steroids, Trim screws, Cabinet screws and the top start that replaces shimming when hanging doors. We offer screws from 1/2" up to 20" in length.
We have 316 stainless steel in our most popular sizes.
Here are some key benefits of U2 fasteners.
U2 fasteners has 5 types of fasteners and 328 skus with Bulk, Pail and Small packs. U2 fasteners ranges from 1/2" to 20"
U2 fasteners have 60 skus of 316 grade stainless steel
U2 fasteners tested our coating in 0.6pcf Heavy Duty Ground Contact ACQ
U2 fasteners stick on the U-bit for 1 hand driving.
U2 fasteners is able to manufacture custom screws for customers based on minimum order quantities.
Follow us on Instagram @u2fasteners
All technical documents can be found here http://u2fasteners.com/Code%20approval.htm
For more information, please call 855-895-7096, or email [email protected]
U2 fasteners™ is the GAME CHANGER in the fasteners industry. Fasteners that engineers and contractors agree on for your next project.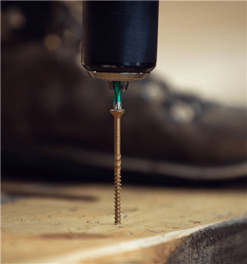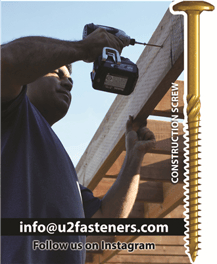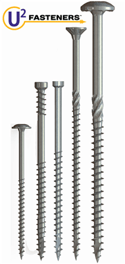 Free Samples
Bring home some free screws!
---

Product Categories
Architectural & Building Hardware
Cabinet Hardware
---
Send Message