Over the past 40 years, Kafka Granite has steadily grown from a supplier of decomposed granite road material into one of the most diverse and robust suppliers of specialty aggregates and building stone in North America. Kafka delivers some of North America's most spectacular natural stone from the earth's surface to dream homes, parks, and commercial properties.
Composed of stunning granite, marble, and quartzite—and colors never seen before—our thin stone veneer is ideal for interior and exterior applications whenever you are looking for a show-stopping first impression. Natural stone offers color that won't wear, fade, or weather over the lifetime of your project, and thin stone veneer drastically reduces shipping and installation costs compared to full-veneer building stone.
Kafka Granite also offers natural stone hardscapes to incorporate into your landscape projects, with classic colors of our sawn cut drywall, thermal-top steps, and sawn thermal flagstone. When you choose Kafka's high-quality stone products for your retaining wall, steps, or other landscaping project, you can rest assured that you've chosen hardscapes that will last.
Kafka Granite—Natural Stone. Groundbreaking Solutions.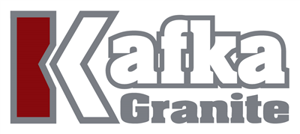 Product Categories
Building Materials
Lawns, Turf, and Ground Coverings
Masonry Products
Natural Stone
Pavers
Retaining Walls
Veneers
Walls/Wall Coverings