BRAYN is a boutique consulting firm that empowers businesses through specialty tax incentives such as the 45L Home Energy Credit, 179D Deduction, Energy Star/Zero Energy Ready Consulting, R&D Tax Credit, Cost Segregation and the Investment Tax Credit. We are a group of accountants, lawyers, engineers and tax specialists that have significant big four and industry experience working hand-in-hand with your CPA firm.
The Building Science Consulting team at BRAYN is comprised of building scientists, engineers, HERS® raters, energy modelers, and inspectors dedicated to guiding home builders and developers to greater value. Our team can assist in identifying and securing valuable incentives such as the 45L Energy Efficient Home tax credit, 179D Energy Efficient Commercial Building deduction, Section 48 Investment Tax Credit, local utility rebate programs, and preferred financing. From initial analysis to final certification, we are experienced in all of the major green building programs including ENERGY STAR, Zero Energy Ready Home, HERS®, PHIUS, EPA Indoor Air Plus, NGBS, and others.
The three unique things that BRAYN offers our clients are a fixed fee, high per-capita expertise and Independency of Service. Our proven 3-phase process includes a free phase 1 assessment, a detailed methodology and calculation and a thorough, complete deliverable for substantiation. The quality in our deliverable gives our clients accurate substantiation of the credit and security during a potential audit. We provide full audit support with unlimited hours for tax law representation to defend our work.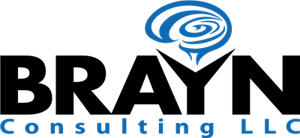 Product Categories
Consultants/Testing Services
Financial Services
---
Send Message