From Barcelona to the world since 1977.
Our floors have been embraced in all kinds of projects in 80+ countries featuring collaborations with internationally known architects such as Frank Gehry, Jean Nouvel, Santiago Calatrava, Norman Foster or GSAarquitectos.
Our commitment, to offering unique and innovative products, drives us to seek new solutions to put us one step ahead in the market. Our patented invisible profile and Magnet S, the best installation system ever made for outdoor flooring, provide a new paradigm for the ultimate quality outdoor experience.
Exterpark 5 Game Changers:
Invisible profile: Our patented invisible profile is an absolute winner, and it just looks so much better.
No screws: An innovative fixing method acknowledged by the industry as the best system available. Our mechanical locking is strong yet flexible. It will always allow us to go back.
100% accessible: Total access for decks, walls, and ceilings. We have created the most flexible system enabling you to have access anytime, anywhere. Did you make a mistake? No problem, open and redo again.
3x faster: Installation has never been so fast and easy, improving cost and time efficiency. Need proof? Watch this video
Aluminium joists: Choosing the right substructure is choosing the right foundation. Aluminium is the best choice, and you would love working with it.
Exterpark is committed to the environment and the responsible management of the forests. Our products are a sustainable and responsible choice, have an extended life and possibility of reuse.
We manufacture using sustainable sources such as FSC® certified wood. Furthermore, the Exterpark Magnet S features certain characteristics that provide credits for the green LEED building certification.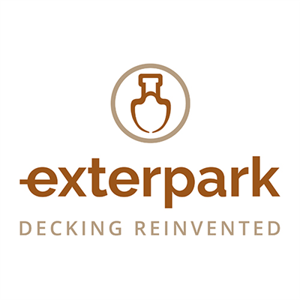 Product Categories
Balconies & Patios
Composite Decking, Fencing, and Railing
Decks, Balconies and Patios
Exterior Cladding
Finishes
Floor Systems
Wood Products