Wallnova is the first and only one in China who providing professional design and manufacturer of all kinds of metal cladding and Stainless steel fittings for architectural facades.
Wallnova has worldwide connection with lot of reputable subcontractors in the facade industry, by working closely with our connections, we have delivered numbers of complex metal cladding&stainless steel fixture packages to different countries in past ten years period.
We offer full consultation service at early stage of your projects in free, supporting Architects and Engineers choose the right specification for your scheme with budget.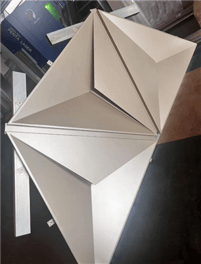 Product Categories
Architectural & Building Hardware
Ceiling Systems
Curtain Walls
Exterior Cladding
Louvers
Railings
---
Send Message