Attractive & Maintenance Free Deck and Rooftop Patio Surfaces !
Global DEC-K-ING Systems is a leading supplier of pvc membranes for decks and patios of all types. When used on a flat roof the membrane also meets criteria as a roof surface. Available in a selection of colors and prints that are sure to enhance a homes outdoor living space.
In business since 1978, our deck membranes are installed on both detached residential homes as well as multi-family developments. We meet building codes in the United States, Canada and New Zealand.
We look forward to you stopping by our booth and learning more.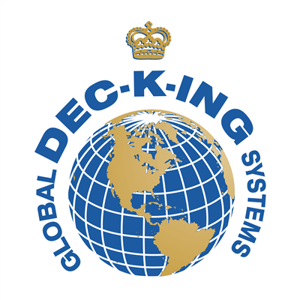 Product Categories
Balconies & Patios
Decks, Balconies and Patios
Roofing Materials/Services
Waterproofing