The Quebec Wood Export Bureau
Your gateway to wood products from Quebec, Canada
The QWEB is a non-profit organization created in 1996 whose mission is to develop overseas markets for Quebec wood products as well as ensuring the access of these products to the markets. Today, it has more than 125 exporting companies in different sectors, including wood structures such as wall panels, roof trusses, glulam, CLT, floor joists, modular buildings, engineered wood, etc.
An association close to its members
QWEB notably aims to consolidate existing markets by increasing the international reach of its members and the confidence of foreign customers regarding the commitment of the wood products manufacturers from Quebec.
For QWEB, it is essential that Quebec wood product companies continue their efforts to develop and diversify markets. Supporting market development initiatives and maintaining market access for wood products from Quebec are at the heart of the QWEB mission, but they also carry on its vision of the future for wood products from Quebec, in a world where, we are convinced, this material will occupy a more prominent place. Also, while environmental protection remains an important issue around the world, the environmental performance of wood, especially to tackle climate change, make it a first-class environmental choice in the context of a transition towards a greener economy.
To know more about what QWEB and what its members can offer, visit quebecwoodexport.com.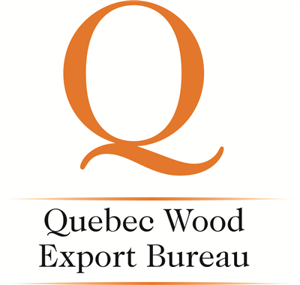 Product Categories
Engineered Wood Products
Insulation and Insulating Materials
Lumber
Manufactured Homes
Structural Components
Trade Associations
Trusses
Wood Products