SFTec Inc. is a Canadian (QC) based company specialized in the business of the composite rebar.
GFRP is a composite material made of a polymer matrix (epoxy, vinyl ester, or polyester thermosetting plastic) reinforced with fibers (glass, in fiberglass).
The GFRP bar has been developed as a non-corrosive alternative to steel for concrete reinforcement.
The core #SFT branded products are:
SFT-Bar® for Concrete reinforcement,
SFT-CarbonStraps for Concrete repairs,
SFT-ARGlassFiber for Concrete mix,
SFT-Connector,
SFT-RockBolt,
SFT-Mesh.
ICC-ES®_ESR-5081_SFT-Bar®_2023





SFT-Bar® is now ICC-ES® Evaluated!




The following new report ESR-5081 has just been published on the ICC-ES® website (http://www.icc-es.org), and it can be accessed

here

. This ESR-5081 report certifies the SFTec Inc. SFT-Bar® and it also attests to its compliance to the most advanced and stringent requirements, codes and standards applicable in construction, that codify the use of GFRP in concrete structures.

ICC-ES® is the leading evaluation service for innovative building materials, components and systems. ICC-ES® Evaluation Reports (ESRs), Building Product Listings and PMG Listings provide evidence that products and systems meet requirements of codes and technical standards worldwide, including the US, Canada, Mexico, Australia, New Zealand, and the MENA region. ICC-ES® is a member of the ICC family of solutions.

Show More
SFT-Detailed Properties-2023


The core #SFT branded product is: SFT-Bar® for Concrete reinforcement

SFT-Bar® is available in 3 different Grades, it can be used in all types of structures (horizontal & vertical), according to both the US & Canadian codes & standards.

Show More
ProductSheet_SFT-Bar®_2023-V2


SFT-Bar®, for concrete reinforcement, is the best GFRP alternative to the steel rebar

Show More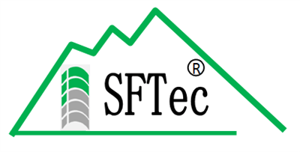 Product Categories