With over 30 years of experience in the industry, Rubbermaid® is proud to continue to be a trusted brand for storage and organization solutions and partner that builders and homeowners can rely on.
Rubbermaid®'s portfolio of closet systems are GreenGuard certified, ensuring a sustainable choice for your home and are proudly made in Jackson, Missouri. All products are backed by a Limited Lifetime Warranty.
Our organization solutions include:
• Ventilated Wire Shelving. Our original wire innovations include the FreeSlide™ and TightMesh® shelf styles and FastSet Hardware® for intuitive shelf installation.
• Premium Wood Closets. The Heirloom CollectionTM from Rubbermaid® is a classic wood closet collection that masterfully combines expert workmanship with quality materials for a premium storage solution tailored to the homeowner's needs.
• Rapid Shelf Closet System. Combining speed, quality, and design, our Rapid Shelf Closet System provides a contemporary alternative to the traditional plank and pole shelving design.
To learn more, please visit: Rubbermaidpro.com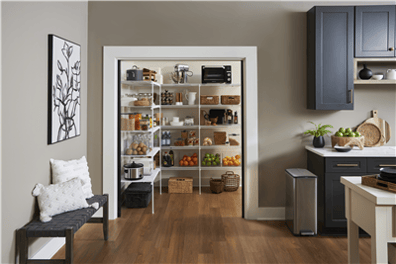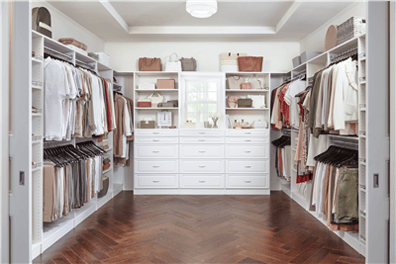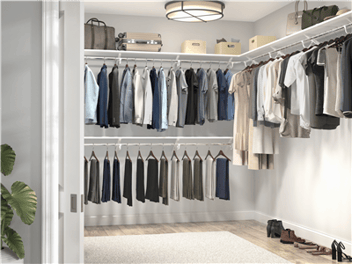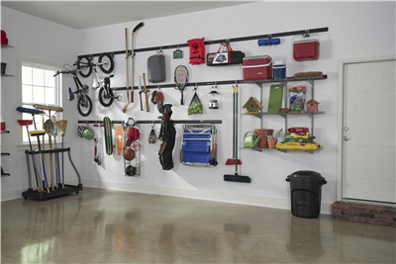 Rubbermaid Rapid Shelf Closet System


Combining speed, quality, and design, the Rapid Shelf Closet System provides a contemporary alternative to the traditional plank and pole shelving design. This system is GreenGuard certified, ensuring a sustainable choice for your home, and proudly made in Jackson, Missouri.

Show More
Rubbermaid Heirloom Collection Premium Wood Closet System


The Heirloom™ Collection from Rubbermaid® is a classic closet collection that masterfully combines expert workmanship with quality materials for a premium storage solution tailored to the homeowner's needs.

Show More
Rubbermaid Ventilated Wire Shelving System


Rubbermaid's ventilated wire shelving selection provides optimal storage options for each area of the home, including storage rooms, utility rooms, laundry rooms, pantries, and closets. Every wire shelf is proudly manufactured in Jackson, Missouri with 90% recycled and recyclable steel and backed by a limited lifetime warranty.

Show More

Product Categories
ADA Compliant Products/Services
Closet and/or Garage Organizing Systems
Wardrobes and Closets
---
Send Message