Super Anchor designs, engineers, tests, manufactures and distributes a comprehensive range of personal fall protection safety equipment. Our products include permanent anchors, temporary anchors, harnesses, fall protection kits, lifelines, lanyards, self-retracting lifelines, rope grabs and accessories to keep you safe while working at elevation.
Fatalities and serious injuries caused by fall continue to be a leading cause of death for construction workers. These deaths are preventable. Our equipment is designed to help you protect against hitting the ground or lower level from falling. Installing permanent roof anchors give workers something to connect their safety equipment to.
You can help by working to create a safe jobsite and work environment to protect against falls. whether a nation-wide builder, regional builder, roofing contractor or any contractor that works over 6' high we all share a responsibility to our employees and families to come home safe and healthy after work. Let us help you plan, implement, train and choose the right products to keep you safe.
Come and visit us in the Safety Zone!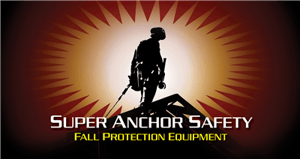 Product Categories