Remote CPA is an accounting firm focused on serving home builders and businesses anywhere in the United States. We leverage cloud-based technology and virtual meetings to provide value monthly accounting services without taking precious resources away from the organization's main mission.
Given the specialized needs of accounting and financial reporting, it's most efficient if you outsource tasks to a specialist firm like Remote CPA. We're incredibly efficient at what we do because we serve a variety of similar clients. That means the quality of our work is higher than a part-time employee, we are more knowledgeable, and we can offer the best value prices given our economies of scale.
Since everything we do is cloud based, we have unlimited control over who has access to it. For Boards who have been criticized for not being transparent enough, our cloud-based tools will allow for access from multiple Board members at the same time. On the flip-side, for things that need to stay secure and confidential, we can limit access to only those who need it. QuickBooks Online Plus is a great platform to have up to five users who can review all accounting transactions.
Everything we do is focused on saving you time and redirecting your energy back to where it needs to be, which is working toward your mission. You won't have to worry about driving to endless meetings because we use Zoom web conferencing. We can even host Zoom meetings after hours, in case your organization operates secondary to your full-time career.
You won't have to worry about keeping up with paper files and documents because we run a cloud-based, paperless office. We're equipped to work with almost any kind of application that integrates with QuickBooks Online and we even offer Dext Prepare (formerly Receipt Bank). This is a great tool for you to snap images of receipts and submit them to us, and never worry about keeping those paper copies!
Remote CPA is based in Indianapolis but we can serve clients in all 50 U.S. states. Not only are we willing to travel to you to get setup, but we are also fully equipped to work remotely, hence our name: "Remote CPA".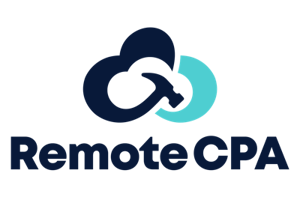 Product Categories
Business Management & Professional Services
Accounting Systems
Business Management
Cost Management
Financial Services