Howick pioneers & continuously innovates precision light steel roll-forming technology. Using CAD technology, our machines produce cold-formed steel components ready to assemble for walls, floors and trusses for a total steel building solution. Our customers benefit from proven reliability, rapid build speeds, improved accuracy and dramatically reduced wastage in projects from new residential builds, low-rise commercial, retrofit infill walls to bathroom pods.
Joined by software partner, Strucsoft | Graitec group, developer of the popular Revit-based framing plugin MWF and cloud production management tool Onyx.

Strucsoft | Graitec Group is at the forefront of the convergence between design, manufacturing, and construction. Beginning at the design stage with MWF, users can model their framing systems and then export wall, floor and truss framing data directly into a format which is readable by CNC roll forming machines. Knock-outs, hole cuts, dimples and more are supported and when used in conjunction with our production management tool Onyx, users can manage CNC output and optimize sequencing and scheduling of panels for easy on-site assembly - giving users a complete automated solution.
For more information visit www.howickltd.com and www.strucsoftsolutions.com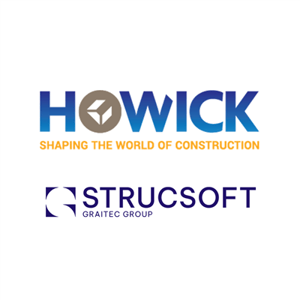 Product Categories
Business Management & Professional Services
Architectural Design Software
Architecture/Engineering
CAD Software/Systems
Floor Systems
Metal Buildings
Modular Structures
Roof Truss Systems
Steel Framing