OUR SIGNATURE
Outstanding conception,
breathtaking ambiance.
Ambiance® products will add elegance, peace of mind and comfort to the Soul of your home.
All Ambiance® products are carefully selected and designed with your home in mind, to enrich the areas of your home where memories and life take place. The best quality and innovation are shown in the enhanced detail and features that add a little "je ne sais quoi" in our Ambiance® designs.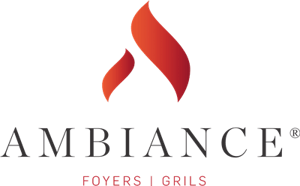 Product Categories
Barbecue Equipment (Grills, Hoods-Outdoor and Indoor)
Fire Features (Gas Lamps, Fireplaces & Decorative)
Fireplace Equipment and Mantels
Fireplaces (Chimney and Flues)
Fireplaces (Electric Gas and/or Woodburning)
Wood Burning Stoves