As an American designer & manufacturer, EDTM offers portable instruments and sales kits for numerous building industries. We have a primary focus on the glass, window, and window film markets, along with the flooring industry. A full line of sales kits that include infrared cameras, among other novel technologies, help bring the energy performance to life for windows, sunrooms, siding and roofing materials. Sales Kits from EDTM communicate on a level your customers will understand. Allowing your customers to SEE, FEEL, and MEASURE performance will convert your sales team into sales technicians.
A vast selection of EDTM instruments can identify energy performance values of various products. The instruments are helpful from a product identification standpoint in understanding the types of coatings used in a window, but also helpful for trouble-shooting questions in the field. Our GLASS-CHEK meters have been the company flagship product for years, helping glaziers fully identify the make-up of the window (thickness), and also identify the type of low-e coating used in the window, and indicate the surface location.
Digging deeper into the product line, EDTM offers instruments to the wood floor industry that allow manufacturers to provide their customers with helpful trouble shooting tools that help them maintain proper humidity levels in their homes. This results in fewer customer service calls, and happier customers.
Almost all of our products are MANUFACTURED IN THE USA!!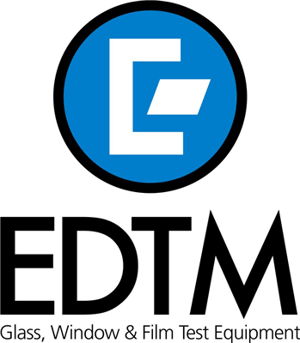 Product Categories
Consultants/Testing Services
Glass
Lasers
Marketing Services
Measuring Devices
Sales Management
Surveying Instruments/Equipment
---
Send Message