Shenzhen Launch Co., Ltd was founded in the year 2004, with full experience in below production lines:

1. Construction materials including aluminum /steel balustrades ,stainless steel railing materials ,handrail fittings ,clamps, brackets, flanges , stainless steel tubing /sheet etc.

2. Professional OEM services such as laser cutting, precision casting (Stainless steel and Titanium), metal punch, cold rolling precision tube ( tolerance for inner and outer diameter can be controlled within plus/minus 0.01mm), CNC machining, Al,Zinc alloy die casting, hardware welding, tube bending, water heater accessories, solar energy equipment accessories,auto parts, etc.

We have been supplying middle and high end construction materials / OEM fabrication parts to our main market in Europe , North America , Oceania , for more than 15 years . Recent years we have also been supplying our construction materials to Middle East , South America .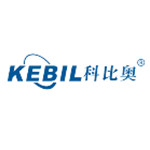 Product Categories
Architectural & Building Hardware
Composite Decking, Fencing, and Railing
Fences/Fencing
Glass
Metal Framing
Railings
Steel Products