Hebei Charlotte Enterprise Co., Ltd. was established in 2006 ,we are a modern large-scale joint venture. The base of our company covers an area of 250,000 square meters and has more than 800 employees. The products are exported to more than 20 countries and regions such as Europe, America, Australia and Asia, and are deeply loved by foreign customers.
The company now has four advanced aluminum water-cooled extrusion lines, one 200-meter line for oxidation coloring, and one 100-meter horizontal spraying line, it is the longest in Hebei province, with an annual production of more than 40,000 tons of aluminum profiles. From the design, processing to the finished product, it can meet a complete set of customer needs and services.
Our company is the largest and whole-chain-production supplier in the field of aluminum profile on North China. The products have obtained many international certifications such as Blue Angel, CE, BSCI, etc., and the quality can be fully guaranteed. Customers at home and abroad are welcome to visit and make order.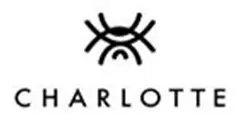 Product Categories
Outdoor Living, Leisure, & Modular Structures
Fences/Fencing
Screens (Door and/or Decorator)
Window Hardware
Windows and Window Frames (Wood, Metal, Fiberglass, PVC, and/or Vinyl)