At Revolution Mortgage, we understand that building your dream home should be an exciting journey, not a financial puzzle. That's why we specialize in One Time Close (OTC) construction lending – to make the path to homeownership seamless and straightforward.
With years of dedicated experience, our team of expert lenders is committed to guiding you through every step of the construction loan process, ensuring a hassle-free experience from start to finish.
Services:
One-Time Close Construction Loans: Our flagship product, is designed to reduce the complexity and cost of financing your new home construction. With one application and one closing, we streamline the process, saving you time and money.
Tailored Financial Solutions: We understand that every borrower's situation is unique. Our financial experts offer personalized loan options to fit your specific needs and financial goals.

Competitive Rates and Terms: Access some of the best terms in the industry. We work tirelessly to secure rates that help you maximize your investment.

Expert Guidance: Our seasoned loan officers walk you through every stage of your loan, providing expert advice and keeping your project moving forward.

Why Choose Revolution Mortgage for OTC Construction Lending?
Simplicity: One application, one closing, one loan. Our OTC construction loan simplifies the process, so you can focus on the details that matter – your future home.

Flexibility: From the ground up, we offer loans that cover land purchase, construction, and permanent mortgages with interest-only payments during construction.

Transparency: Clear communication and no hidden fees. We lay out the terms of your loan upfront, so there are no surprises.

Speed: Time is of the essence. We work diligently to ensure swift loan approval and disbursement so that your construction can begin as soon as possible.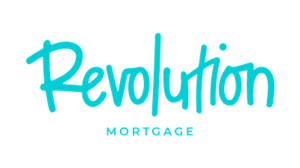 Product Categories
Business Management & Professional Services