IBS 2023 Scholarship Recipients
Twenty future industry leaders received a scholarship to attend the 2023 NAHB International Builders' Show® (IBS) as part of our IBS Scholarship Program for NAHB members between the ages of 21-35.
Meet our incredible recipients!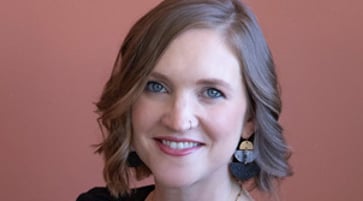 Hannah Watson
Age: 34

HBA of Metro Denver
Hannah Watson is an architectural project manager at KGA Studio Architects out of Denver, Colorado. She has an extensive background in custom residential architecture including full service/interiors work. She started her career in her hometown of Houston, Texas and moved to Colorado in 2018.
Hannah continues her work in custom residential at KGA while also expanding her experience into production housing and small commercial projects. While her passion lies in custom homes, she enjoys the challenges of production housing as well as the ability to impact homeowners on a greater scale.
Hannah has served on the board of the Denver Metro Professional Women in Building Council since 2021. She has a passion for empowering women in the building industry and helping bring women together to network and support each other.
Hannah holds a Bachelor's in environmental design from the University of Houston's Gerald D. Hines College of Architecture. She will start sitting for the Architectural Licensing Exams in 2023. She loves the outdoors and couldn't be happier spending her weekends enjoying the beautiful Colorado sunshine and mountains with her husband, daughter and dog.
KGA Studio Architects, PC
Facebook | Instagram | LinkedIn

SNAPSHOT Q&A
WHAT'S THE MOST INSPIRING PART OF YOUR JOB?
I LOVE working with clients to design their dream dwellings. I don't think there is anything more professionally satisfying than the sparks in a client's eyes when their dreams become a reality.
WHAT CHALLENGES DO YOU WANT TO TACKLE AT IBS?
I'm looking forward to the seminars, expanding my knowledge and seeing what new products are out there.
THE BEST PIECE OF ADVICE YOU'VE EVER BEEN GIVEN OR A FAVORITE QUOTE?
"I hope to arrive to my death late, in love, and a little drunk."
- Atticus
WHAT DO YOU ENJOY DOiNG WHEN YOU'RE NOT WORKING?
Being outside – hiking, kayaking, wine on the patio.
FAVORITE SHOW OR MOVIE?
TOO many! Current fave is House of the Dragon.
FAVORITE PODCAST OR BOOK?
Again, TOO many! Anything by Paulo Coelho (The Alchemist, Eleven Minutes, Witch of Portobello, Brida), Seveneves by Neal Stephenson, and have recently fallen in love with anything Brene Brown, and Untamed by Glennon Doyle is on my short list.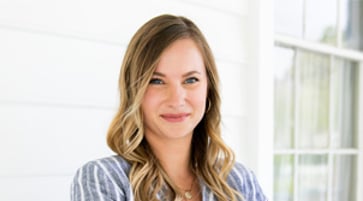 Kenzi Weber
Age: 29

Brunswick County HBA
Kenzi Weber is the graphic and web design manager at Vivid Digital Media (VDM). She is heavily involved with producing the Brunswick County Parade of Homes (POH) Guidebook, which VDM began publishing in 2021. Her company helps with every aspect of the event, from virtual tours and photography to the creation and distribution of the guidebook, as well as managing the Parade's social media on behalf of the HBA.
Kenzi's first steps into the building industry began with a Bachelor's in landscape architecture. This education gave her a knowledge of the industry while fostering her love of design. After landscaping for a few years, she transitioned into marketing, utilizing her eye for design and her strong understanding of clients' needs.
Kenzi helps small businesses in the construction industry reach new clients, better communicate with current customers, build frameworks for a consistent and effective brand image, designs and builds new websites and anything else a small business may need.
She loves what she does and is incredibly grateful to be able to do so remotely while traveling with her husband and dog aboard the 37-foot sailboat they call home.
Vivid Digital Media
SNAPSHOT Q&A
WHAT'S THE MOST INSPIRING PART OF YOUR JOB?
I love website design and I especially love seeing something I create help a small business grow. The business owners I've worked with have an incredible passion for what they do. With each new project I work on, I get to see what drives them and watch my work positively impact their passion. For example, I've worked with a linen rental business to move all of their orders online by creating a new website that is both beautiful and functional. It allowed their work to be simplified while also enabling them to reach a much wider client base, thus making the business to grow. Each small business begins with a dream, and I love being a part of something that helps that dream flourish.
WHAT CHALLENGES DO YOU WANT TO TACKLE AT IBS?
This will be my second time attending IBS. While my first experience was fantastic, there was so much to take in that, at times, it was a little overwhelming. Now that I know the breadth of opportunities available, I feel like I will be able to better navigate the show. Since so many of our clients are in the building industry, I plan to participate in events that will help me to better understand their needs so that I can bring that information home and use it in my work on their behalf.
THE BEST PIECE OF ADVICE YOU'VE EVER BEEN GIVEN OR A FAVORITE QUOTE?
"A ship in harbor is safe — but that is not what ships are built for." -John A. Shedd. I loved this quote even before we moved aboard our sailboat. It's a reminder to break free from the binds of "safety." Nothing amazing ever happened from staying stagnant. Take risks. Explore new places, ideas, hobbies, and skills. Keep learning, keep moving. Staying in harbor is safe, but ships decay at dock.
WHAT DO YOU ENJOY DOING WHEN YOU'RE NOT WORKING?
Because I live on the water, I'm always swimming, fishing, hanging out on deck with my dog, or jumping off our make-shift plank (which is most definitely not up to code). I'm happiest when I'm surrounded by nature or exploring a new destination.
FAVORITE SHOW OR MOVIE?
My husband and I binge watch shows like it's a sport. Newer shows: Stranger Things and The Last Kingdom. Classics: Doctor Who, Stargate SG1 and Boston Legal.
FAVORITE PODCAST OR BOOK?
I'm currently reading through the Dune novels by Frank Herbert. Some may think I'm crazy but go watch the 2021 movie first, and then dive into the books. It sets the stage and makes the novels amazing!
Check out our previous recipients!