Reach more attendees!
The IBS Pre-Show Planner is the go-to planning tool for IBS attendees. Advertise your company in this one-of-a-kind publication with the industry's largest circulation of readers of ProBuilder, ProRemodeler and IBS pre-registered attendees (estimated more than 100,000)!
Check out last year's Pre-Show Planner and flip through the pages!
Promotional Investment: $6,000 per full-page ad
Ad materials deadline mid-November 2023
20% premium for all specified placements
Qualified agencies are eligible for a 15% discount
All companies who advertise in the IBS Pre-Show Planner and IBS Official Show Guide get 10% off their advertising package.
View the Media Kit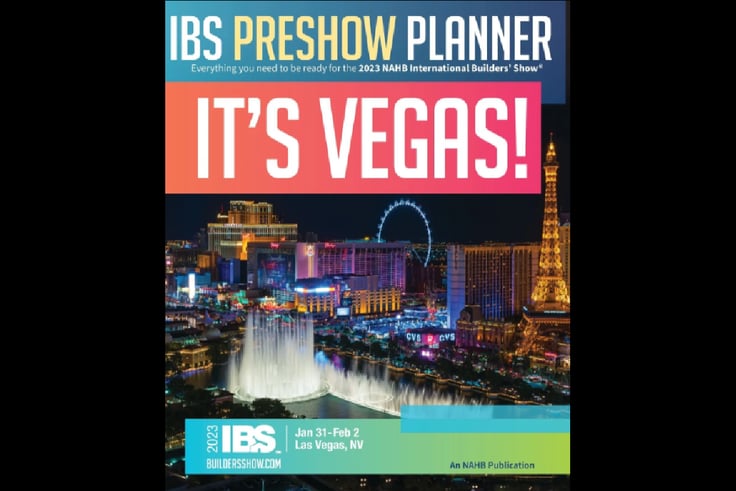 Interested In A Sponsorship Opportunity? Contact Us!






Lynn Margiotta


VP, Sponsorship & Advertising Sales


Custom Packages for IBS and Production Builders Executive Club




Exhibiting Companies: Key Accounts




P: (202) 266-8685




M: (202) 253-7143




[email protected]

Cheryl Lewis
Manager, Business Development
Craft Techniques Zone, Construction Performance Zone, Remodeling Central, Design Central, Best in American Living Awards
Exhibiting Companies: #, A-C
P: (202) 266-8208
[email protected]

Robin Habberley
Director, Business Development
Sales Central, Multifamily Central, The Nationals Awards
Exhibiting Companies: D-F
P: (202) 266-8051
M: (202) 615-3909
[email protected]

Kim Friedman
Manager, Business Development
Professional Women in Building
Exhibiting Companies: G-O
P: (202) 266-8208
M: (317) 340-4702
[email protected]

Michael Sutton
Manager, Business Development
Video Production Needs, Custom Building Central, 55+ Central
Exhibiting Companies: P-Z
P: (202) 266-8690
M: (240) 426-3994
[email protected]

Brian Rosenthal


Senior Manager, Sponsorship Operations


New Product Zone and Sponsorship Operations




P: (202) 266-8188




[email protected]