Advertising on the ever-present LVCC digital network gets your images on the two massive screens in the West and Central Halls, including the HUGE 10,000-square-foot digital screen in the West Hall atrium. Advertisers should expect thousands of total plays during IBS. Advertisers' spots will be put onto a loop and played continually during the event, yielding maximum exposure. Please note, this opportunity sold out in 2023, so reserve your spot early to ensure placement.
Advertising is sold in eight (8) second spots.
Spots will be seen in West, Central and South Halls for maximum exposure and coverage!
The loop will be shared with KBIS.
Ads will run all three days of the Show, resulting in thousands of impressions during the week of the event!
Promotional Investment: $8,500 per eight-second spot
Advertising files are due by early February 2024.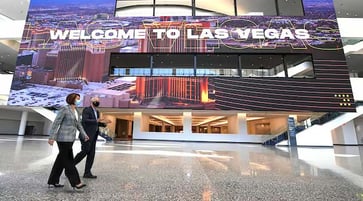 West Hall screen
Central Hall Screen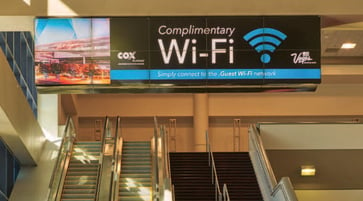 South hall Screen
Interested In A Sponsorship Opportunity? Contact Us!






Lynn Margiotta


VP, Sponsorship & Advertising Sales


Custom Packages for IBS and Production Builders Executive Club




Exhibiting Companies: Key Accounts




P: (202) 266-8685




M: (202) 253-7143




[email protected]

Cheryl Lewis
Manager, Business Development
Craft Techniques Zone, Construction Performance Zone, Remodeling Central, Design Central, Best in American Living Awards
Exhibiting Companies: #, A-C
P: (202) 266-8208
[email protected]

Robin Habberley
Director, Business Development
Sales Central, Multifamily Central, The Nationals Awards
Exhibiting Companies: D-F
P: (202) 266-8051
M: (202) 615-3909
[email protected]

Kim Friedman
Manager, Business Development
Professional Women in Building
Exhibiting Companies: G-O
P: (202) 266-8208
M: (317) 340-4702
[email protected]

Michael Sutton
Manager, Business Development
Video Production Needs, Custom Building Central, 55+ Central
Exhibiting Companies: P-Z
P: (202) 266-8690
M: (240) 426-3994
[email protected]

Brian Rosenthal


Senior Manager, Sponsorship Operations


New Product Zone and Sponsorship Operations




P: (202) 266-8188




[email protected]